THE POINT PROGRAM:      
Be Challenged while being on an Adventure!
Thank you for taking the time to read about the extraordinary life that has been my privilege to live for the past 20 years due to The Point Program and what it can do for you. Let's get started! First – there are many types of coaching available today. In general, coaching for business or life is performed on a one-to-one basis. There are many good coaches offering good solid programs to men & women yet what we offer is more unique and challenging.
---
Imagine: You can transform your personal performance & outlook on life in just 6 weeks!
Here's How:
The Point Program has to be delivered & experienced. It can't be read about in any book. One team typically consists of 6-8 men meeting once a week for 6 weeks. At each team meeting you will be given tasks and a mission to accomplish. The only way you will be successful is by coming together and operating as a team.
It is in this format that we will be exposing what you are truly made of, from the inside out, where it counts. When we accomplish this we will also expose what is holding you back, from the really big stuff down to those annoying little character flaws.
The Point Program is a place where you are given a confidential opportunity to defeat them once and for all. What happens in the point program stays in the point program! The Key: by always being in forward moving actions, being held accountable, and keeping your word.
The Point Program will change your life for the better, forever. You have my word on it.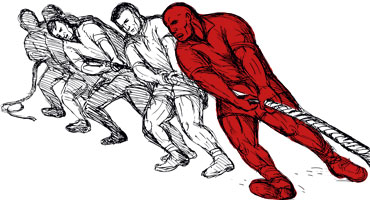 Here's Who:
Our target audience is men. We move men – We move you, from where you are now in your life to where you intend to be. It doesn't matter who or where you are at this present moment. We work with men who are currently in a rebuilding process to men who are at the top of their game and require an even greater edge over their competition. From business professionals, military personnel, pro athletes, fathers/ husbands, and self made millionaires. We focus on What you are made of, not who you are.
Another reason why I created this company was to support men I call the "Walking Dead." These are men you see with that grayish pale complexion taking that same lifeless trek everyday to & from their bus stop to work.
These men spend 90% of their lives doing the same mundane routine day in and day out. Their weekends are usually crammed full of tasks, duties, and responsibilities leaving very little, if any time for themselves. Most men neglect the need to recover & re-charge their batteries so as to be the best man they can. These men also believe they are "working hard" for their families when in fact they are neglecting them of what is truly required: A man who is balanced, present and happy with his life.
When a man is caught up in this "dead cycle" he usually turns to some kind of vice that inevitably gets him into big trouble.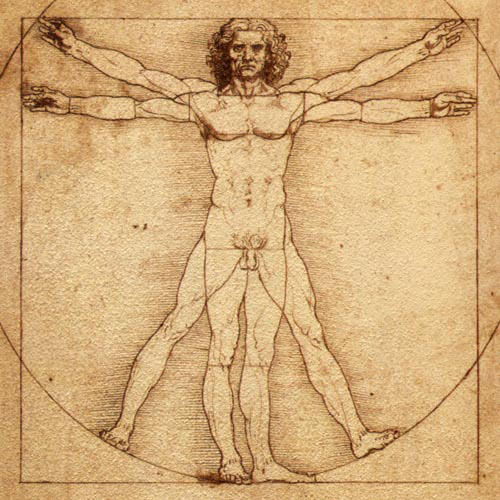 Here's Why:
The reason why the Point Program is unique is because our training program is performed in a Team Setting. It is in this setting that you must come together and operate as a team or you will not make it to your dream.
It is also in this setting that the "uncomfortable zone" is greatly expanded yet then again so are the results. Allow me to explain:
Most men have been operating all their lives on their own. "I'll handle it myself, step away, don't bother, no thanks." How many times have you uttered these phrases?
Most men simply don't trust other men. We have all heard the phrase "It's a dog eat dog world"
The past 20 years of conducting these trainings has given me the opportunity to observe & experience that far more is accomplished on a team level than on your own and the other dog can actually be a mans best friend.
The Point Program is designed for you to discover – your best is far greater than you currently believe!
HERE ARE THE RESULTS:
Become solid & unstoppable in your commitments.
Plan & create your life, without reacting to it.
A leader that others want to follow.
Take charge without taking control.
Make decisions quicker and with confidence.
A man that women & children trust.
Be a better husband, brother, father, and friend.
A man who is more attractive to women.
Have men in your life that you can turn to.
A higher degree of confidence in everything you do.
A Challenge and an Adventure of a lifetime!
Anything is possible…
WHAT NOW?
So there you have it. Start creating your new life now! Simply Register for One 2.5 hour Orientation Meeting and you will begin to understand the miracles I have witnessed these many past years. You will get your questions answered, acquire new skills, and have a better understanding of yourself and your fellow man. Remember: The Point Program was originally designed not only for your advancement but for the well being of your families, friends, communities, and our planet.
We Offer Additional Opportunities:
We instruct / inspire young "still at homers" with the essential life skills required to become self sufficient, confident, successful Men.
Eight hour Team Training day:

The "Meat" of the program. To quickly rally  employees/ partners for better business performance.

Bond the brotherhood of church groups:

These men will truly discover the definition of the word "brother"

Overnight/ Weekend retreats:

We create an experience of Fun, Adventure, and Discovery for an overall "Reality Re-Charge"

One on one, "Man to Man" coaching is still made available.
Divorced Men:

Going through or recently completing the divorce process can be a nightmare. You will not be alone in this!

Abusive Relationships:

You would be surprised at how many men are in this situation. Remove the shame, to become 100% self sufficient and take your life back. Now!